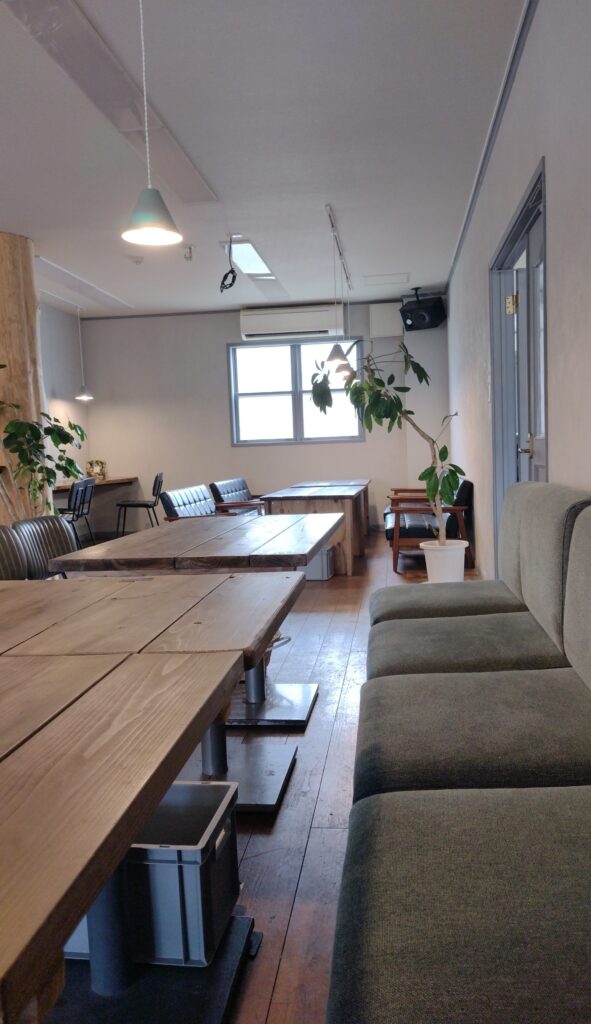 This bakery is located along the Koga-Kata Line, diagonally across from Higashi-Matsue Station on the Nankai-Kata Line. The bakery produces a wide variety of breads, including Danish, cream, and pizza breads, and new breads appears frequently.
They also have cute breads that will surely please your children!
Walking from Wakayama City Station, past the city library, the takoyaki shop Kururi, and the set meal shop Ajiiichi, you will find this store just before the crossroad near the railroad crossing.
There is no conspicuous signboard, so you may easily pass by this hidden cafe, where the master with a nice smile carefully brews coffee for you. The space is stylish and retro, with soft vinyl dolls of Godzilla or Ultraman here and there, and posters of the Osaka Expo on display.