Kainan City has long flourished as a strategic point on the Kumano Kodo Route, and is home to many historical assets, including Fujishiro-oji, one of the five most prestigious of the 99 Kumano shrines and considered the entrance to the Kumano Sanctuary, and the Suzuki residence, which is said to be the root of the "Suzuki-san" community, said to number 2 million throughout Japan.
The traditional townscape of Kuroe (home of Kishu lacquerware, one of the four major types of lacquerware in Japan), the Kurosawa Highlands, and hot springs are just a few of the many things to do in this town.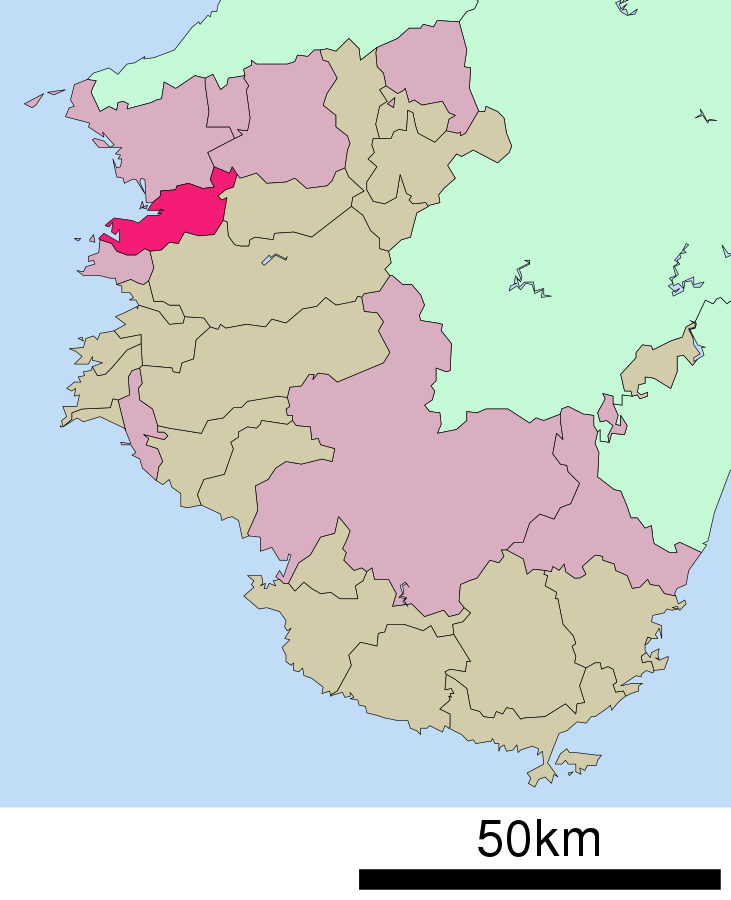 The northern half of the city is hilly and relatively gentle, while the southern half is covered with mountains, with the Nagamine Mountains and the Fujishiro Mountains in the background. 500-meter-high mountains are located in the city, with the highest peak at 558 meters, Mount Kagamiishi.
Major rivers include the Kishi River, which runs through the eastern part of the city; the Kamenogawa River, which runs through the northern and central parts of the city and empties into the sea in the southern part; and the Hikata River, which has its source in Kagamiishi Mountain and empties into the sea in the center of the city.
Where to see? Tourism and Sightseeing
The Wakayama Prefectural Museum
Wakayama Marina City
Hamanomiya Beach
Traditional cityscape of Kuroe
House of Suzuki
Kurosawa Highland
Jinoshima Island
Kotonoura Onzan-Soh-En(Japanese Garden)
Kameike Pond Park
Fujishiro Shrine
Wakayama Ramen
Sea Foods
Shaved Ice
Wagashi
Tonkatsu
Sweets
Soba
Fishing
Lacquering trays and chopsticks
Picking blueberry
Making umeshu plume liqueur