"Maple Trees and Streams Garden"
Nishino-maru Garden is a traditional Japanese garden located within the grounds of Wakayama Castle. The garden was originally constructed in the 17th century as part of the castle complex, and it has since been restored and renovated multiple times over the years.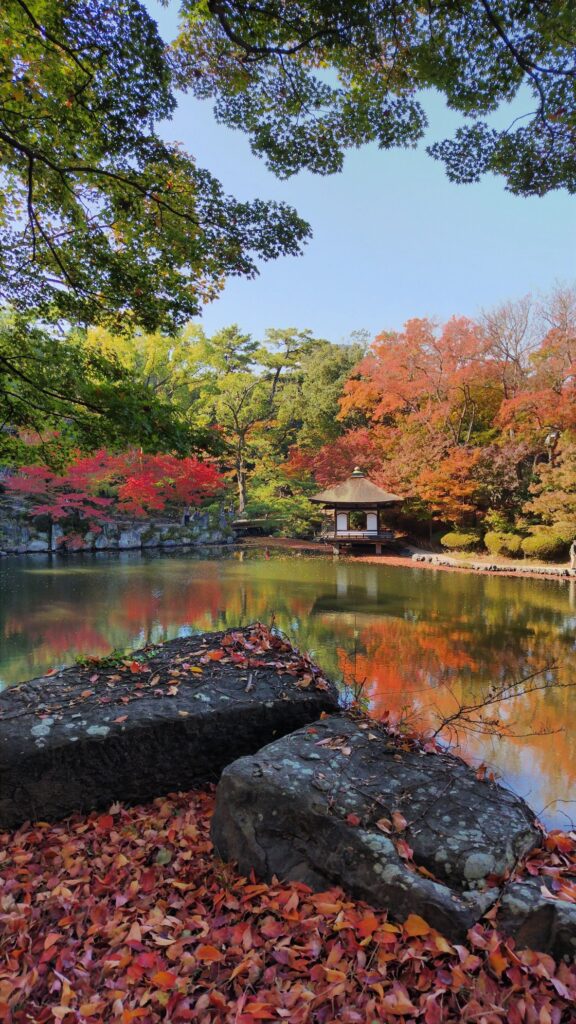 The garden features a central pond that is surrounded by trees, hedges and stones. The garden is designed in the traditional "kaiyushiki" style, which emphasizes the use of water and natural elements to create a peaceful and harmonious environment.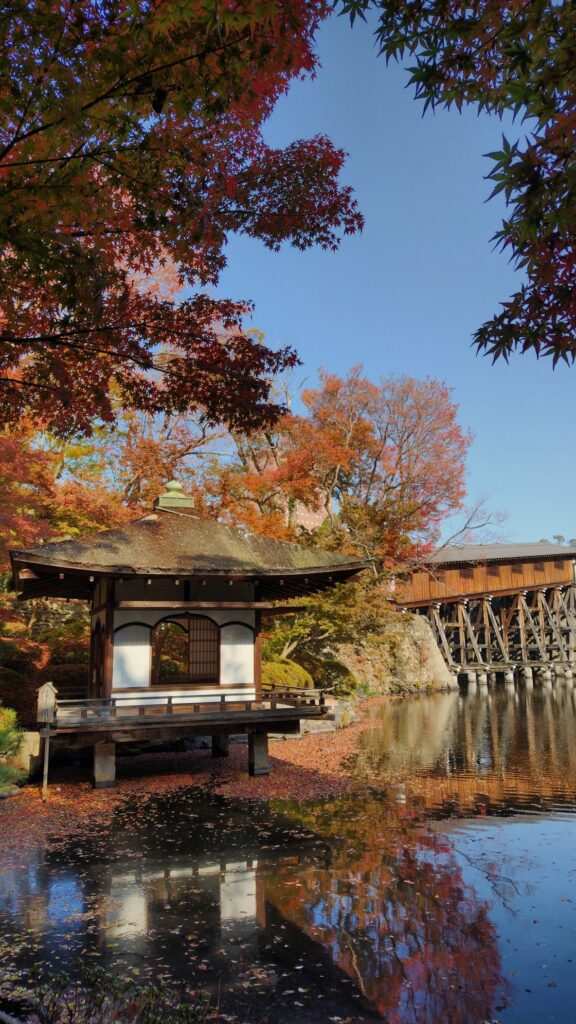 As it is commonly known as Koyokei (Maple Trees and Streams) Garden, from late November to early December, which is the autumn season, the autumn leaves change color in the 8,217-square-meter garden, and the beautiful scenery reflected on the surface of the pond is beautiful. It is often talked about as a spot for autumn leaves.
The garden was built by Tokugawa Yorinobu in Nishino-maru, which is part of the inner moat built in the Asano period and skillfully incorporates the undulations of Mt. Torafusu. "Engyokaku" standing in the moat is a special existence.