Gain potential customers with customized translations!
The Japanese people those who can read English is fewer than you imagine.
If you visit Japan on a trip, you will understand that many Japanese cannot speak English. In this country, English is taught in junior and senior high schools, and in 2020, English classes began in the third grade at elementary schools. Even so, there are quite a few Japanese who are not good at reading English as well as speaking English.
Even if your website and articles have elaborate designs and catch phrases, they are rarely viewed in Japan. If it hasn't been translated.
This does not mean that Japanese people are not interested in foreign information. On the contrary, in any field, there are many people in the Asian country who want to know about other countries or go there. Without the language barrier.
The Tama Transmission Office can help you uncover potential business opportunities in Japan with accurate, natural and sometimes creative translations.






In addition,  business materials, general documents, and papers in humanities are also available. If you have any further requests or questions, please feel free to contact
Tourism & Travel
Outbound demand in Japan has increased in recent years. Why not increase the number of potential tourists from this country with attractive catchphrases and natural brochures from native Japanese for after corona preparations?
Sports & Fitness
The is always a great demand for new information about sports in Japan. These people are interested in sports and fitness that they have never known, as well as the world's latest information on matches in major sports such as soccer, tennis and golf. Why not have a professional with sports and fitness practices and knowledge translate your English into Japanese?
Marketing
I will translate your website in more natural Japanese than AI. I am sure that my experience of writing in Japanese as well as translating over 10 years will be of use to you. You can choose between two translation methods, a translation that is faithful to the original documents, and a translation that makes the Japanese language more attractive. I can also do SEO translations that reflect search keywords.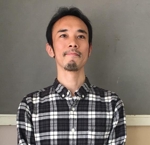 Hello! My name is Hiroyuki Dobashi, and I work as a translator at my home in Tokyo, Japan. I think translation is a wonderful job to encounter various sentences from various countries through English and make them into my mother tongue. I have been translating for over 10 years, especially specializing in Tourism & Travel, Sports & Fitness and Marketing now. Belonging to the faculty of education and majoring in psychology during my college days gave me some knowledge about these areas. I would also like to be a tour guide for foreign visitors to Japan (Now that's a difficult time).
Avairable CAT tools: Trados Studio, MateCat, Wordbee
Portal and SNS
Exaples of Work Experience
・"The Adobe Photoshop CS6 Book for Digital Photographers"
by Scott Kelby
・Anko shop's official recipe channel (Video)
・Investor's web article (General)
・Papers on education and childcare (Academic)
・Introduction of Art works
・Business mails (General)
・In-house documents (General)
・Website introducing sake and producing areas (Marketing, Tourism)
・Tourist spots articles (Tourism)
・Sports related products and lessons (Marketing, Sports, Fitness)
・Gadget products (IT)
・Cloud communication service, UI (IT)…